WHO WE ARE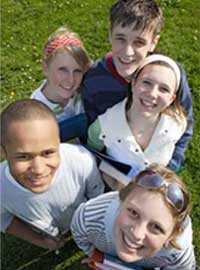 The Friends of the Jefferson Public Library is an independent, nonprofit organization of civic-minded volunteers. We support the Jefferson Parish Library by promoting library awareness, providing needed unbudgeted items for all its branches through fundraising, and participating in literacy programs. Over the last thirty years the Friends have donated over $1,500,000 to the library system.
We are library users who know what a wonderful resource we have in Jefferson Parish. We believe the library is important. Being a Friend is a satisfying way to show our support.
WHAT WE DO
Our major fundraiser is the semiannual Big Book
Sale at the Pontchartrain Center. About 100,000 books are for sale each year at amazingly low prices. The books sales, which have become a notable community event, promote literacy by getting affordable books into homes.
The Friends' Store is on the first floor of the Eastbank Regional Library, 4747 West Napoleon Avenue in Metairie, one block west of Clearview Parkway. The store, open year round, has small gift items, postcards, stationary, records and previously owned books, all at very attractive prices.
We maintain book carts at each library branch where we sell paperbacks for $1.00 apiece all year round. Occasionally, we hold seasonal sales at the store. We also sponsor all the book signings for the library.